NEW! Alabama Quality STARS Rating Criteria!
Alabama Quality STARS will conduct a pilot of this assessment model and criteria beginning September 2021. The criteria posted here are subject to change based on feedback from the pilot.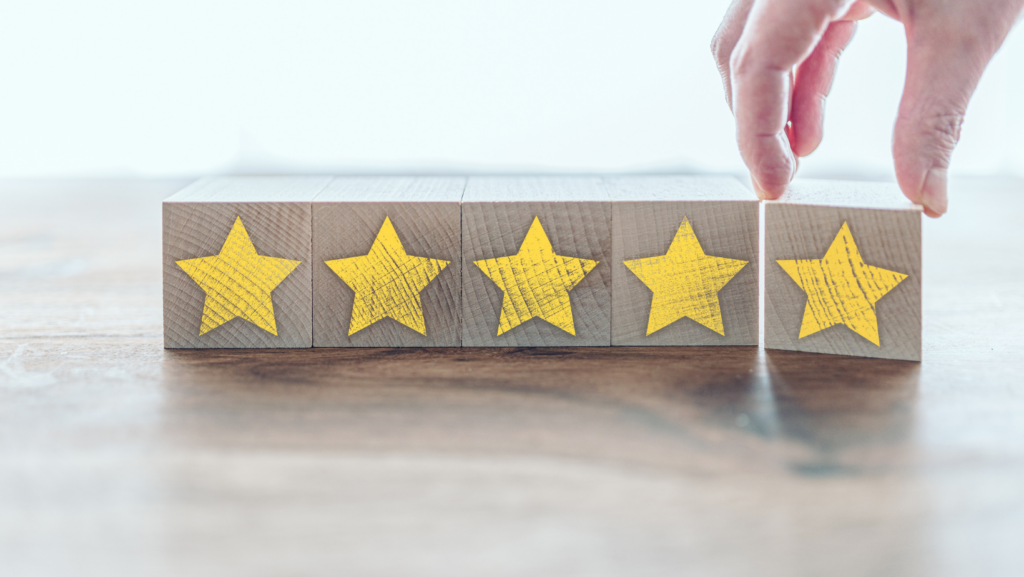 Alabama Quality Stars is proud to present our Star Rating Criteria! Programs will be assessed using the Best Practice Rubric and the Classroom Assessment Scoring System (CLASS). Ratings will be assigned using the chart below:
STAR 2
STAR 3
STAR 4
STAR 5
Total Minimum Best Practice Rubric Points
(130 possible)
40 Points
80 Points
95 Points
110 Points
Minimum CLASS Score Points
n/a*
30 Points
40 Points
50 Points
* For STAR 2, the CLASS assessment will be conducted informally for training purposes only
According to the recently revised Child Care Licensing and Performance Standards, licensed centers and homes meet the criteria for a one (1) star rating in Alabama Quality STARS. There are no additional requirements for a STAR 1 Rating.
A STAR 2 Rating or above is assigned based on meeting the minimum required on the Best Practice Rubric and the CLASS Score Points. To earn a STAR Rating, the minimum number be met in both the Best Practice Rubric and CLASS Scoring points (See the link below for details on scoring).
Best Practice Rubric Criteria and Scoring Guide
The components and items of the Best Practice Rubric have been identified as markers of quality. They have been established by experts in the field of Early Childhood Education, validated by research, and developed from recognized resources to provide incremental progressions of quality.
The domains of the Best Practice Rubric include:
Curriculum and Instruction
Screening and Assessment
Family Engagement
Professional Credential
Environment
Program Design
Each domain of the Best Practice Rubric includes a series of indicators, all of which have been assigned a point value. The rubric is designed to be cumulative, so that program sites are able to select only the indicators that fit their individual program.
To view the criteria included in the Best Practice Rubric, click on the links below for the Best Practice Rubric Criteria for your program type:
CLASS Criteria and Scoring Guide
What is CLASS?
The Classroom Assessment Scoring System (CLASS) is a research-based observation tool that measures the quality and effectiveness of teacher-child interactions. Certified reliable CLASS observers consider interactions across all routines and activities of the classroom day. Interactions are grouped into broad categories, or Domains, then divided further into Dimensions. Observers make standardized judgments about the quality of interactions and score Dimensions on a 1-7 scale. High-quality, effective interactions have a proven positive impact on children's social and academic outcomes.
CLASS Cycles and Length
CLASS scores will be calculated by a CLASS reliable observer completing an assessment consisting of 4 cycles of 15-20 minutes of observation.  
The CLASS portion of assessment visits will take approximately 2 hours total per classroom.
Mixed age group process:
In mixed-age kindergarten/Pre-K classrooms, the Pre-K tool should be used if the classroom is a majority Pre-K or if the classroom receives early childhood funding.
In mixed-age Pre-K/toddler classrooms, the Pre-K tool should be used if the classroom is a majority or at least half Pre-K.
In mixed-age toddler/infant classrooms, the toddler tool should be used if the classroom is a majority or at least half toddler. The infant tool should only be used if the classroom is a majority infant.
A classroom that is a mix of infant, toddler and Pre-K children shall be observed using the tool appropriate for the majority of the class. If there is no clear majority among the three age groups, the toddler tool shall be used.
Scoring Process
The overall CLASS Score Points for each site are calculated by averaging all dimension scores (except for Negative Climate) for all observations together. Dimension scores are first calculated by using the scores collected from the four observation cycles to create an average dimension score. The dimension scores from every domain and every observation count equally in the overall rating. Domain scores are never averaged together to create an overall rating. CLASS scores are collected with a maximum of 7 points and then multiplied by 10.
Class Score Points are determined by taking the average of all dimensions of each classroom observed and multiplying it by 10.
Domains and Dimensions by Age Level:
Power of Interactions